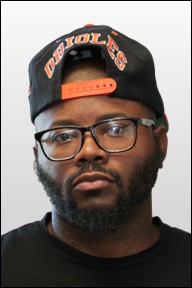 Nominee:
Name: Antique J.
Department: Community Living
Years in company: 2 Years, 11 Months
Nominated By:
Name: Donald P.
Position: Supervisor

Here are the Highlights from Antique's nomination:

Top Attributes:
Dependable
Reliable
Easy To Work With
Mission Driven:
Antique always makes sure that all the people he supports in the Community Living home he works in are well cared for and their needs are met. Antique guides and mentors them and is very supportive. He helps them to make good decisions, save money, and planning with how to pay their bills. He teaches them how to count money and solve math equations for everyday life decisions. He gives them sound advice on how to navigate in life. Antique believes in The Arc NCR's mission and works tirelessly to follow it.
Community Participation:
Antique has a good relationship with Case Management. If there are activities that are out in the community, he always lets the people he supports know so they can have the opportunity to participate. Antique also has a gym membership and occasionally takes the people he supports to go work out. Staying healthy is a great habit to model after and it also get people out into the community.