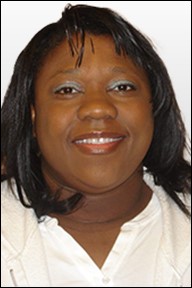 Nominee:
Name: Christine C.
Department: Community Living
Years in company: 8 Years, 10 Months
Nominated By:
Name: Iva W.
Position: Community Living Coach/Personal Supports

Here are the Highlights from Christine's nomination:
Top Attributes:
Hardworking
Team player
Caring
Mission Driven:
Christine is very goal oriented, helping the gentlemen she works with develop independent living skills. She always has tasks for the people she supports to complete, and one person in particular has a joyful look on his face when he finishes his tasks. His accomplishments are just as important to her, as they are to him. She goes above and beyond to see that those she supports become better and brighter. She leads by example and inspires others to become the best Direct Support Professional they can be.
Community Participation:
Because Christine is always out the community with the people she supports, the community knows them on a first name basis. They've become popular in the community, making friends with fellow neighbors. This feeling of being part of something bigger is priceless!