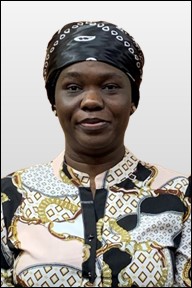 Nominee:
Name: Damilola O.
Department: Community Living 
Years in company: 3 Months

Nominated By:
Name: Natarra D.
Position: House Supervisor

Here are the Highlights from Damilola's nomination:
Top Attributes:
Communicator
Efficient
Hardworking
Mission Driven:
Damilola always makes sure the people she supports look their best under her care. She is an excellent communicator and always follows the mission of The Arc NCR as she empowers them to live, work and thrive in the community.
Leadership:
Damilola is a true team player and a self-starter! She is a leader in the Community Living home she works in and always leads by example. Damilola is always willing to learn new things and take the extra step. She is hardworking and The Arc NCR is so happy to have her here.