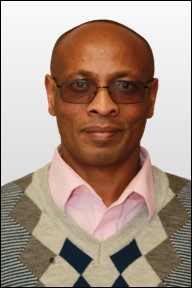 Nominee:
Name: Joel G.
Department: Community Living
Years in company: 4 Years, 6 Months
Nominated By:
Name: Lee Ann F.
Position: House Supervisor

Here are the Highlights from Joel's nomination:
Top Attributes:
Mission Driven:
Joel always leads with our mission in mind and takes out the guys in his Community Living home on various outings. I have never seen such big smiles on their faces. He always gives them choices on what they want and teaches them how to advocate for themselves. He is patient, kind, and caring in all that he does at The Arc NCR!
Leadership:
Joel always takes the initiative in most things, not waiting for someone else to figure it out. He leads by example and always takes the extra step to complete things correctly. Joel is a true leader at The Arc NCR!