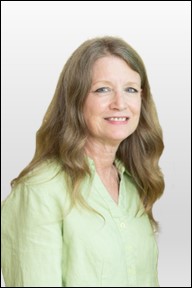 Nominee:
Name: Kimberly C.
Department: Personal Supports
Years in company: 22 Years, 2 Months
Nominated By:
Name: Marlice R.
Position: Personal Supports Supervisor

Here are the Highlights from Kim's nomination:
Top Attributes:
Committed/Dedicated
Positive
Experienced
Leadership:
Kim is the most experienced person on my team. She has dedicated the past 24 years building a relationship with the people she supports to ensure they have consistent staff, a person they can rely on, and a team member who truly knows them. By being a consistent support in their lives, it has produced a healthy environment for them to live, work and thrive in their community. I rely on her expertise a lot when it comes to peer training our new hires as well as when the people she supports require fill-in employees. She is always willing to train and those she trains always say that what they learned from her was extremely helpful in preparing them to work and support people.

Community Participation:
There is a gentlemen Kim supports that loves karaoke. Kim found out that a restaurant near his home has karaoke on Tuesday nights. This was great for him because it was an event he loves to attend, and he can go independently since Kim does not support him in the evenings. This gives this person the opportunity to gain natural supports and make friends in the community while sharing his beautiful voice for others to enjoy. He is very thankful to Kim for taking the time to research and share karaoke nights with him.