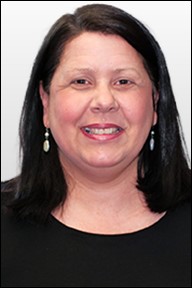 Nominee:
Name: Maggie D.
Department: DORS/Employment Services
Years in company: 3 Years, 4 Months
Nominated By:
Name: Sherry K.
Position: DORS Supervisor

Here are the Highlights from Maggie's nomination:
Top Attributes:
Hard working
Creative
Master Negotiator
Mission Driven:
Maggie is very mission driven. She strives to promote the values and mission of the agency during her interactions with employers and when providing quality supports. Recently, Maggie supported a woman with schizophrenia, who was also facing homelessness, to become gainfully employed. She worked tirelessly to help this person become successful and find housing to promote employment stability. She looked beyond the mental health challenges to see the person.

Advocacy:
Maggie advocates each and every day to help those she supports find Community Integrated Employment. Recently, she worked with Food Lion to carve out a specific position for a person she was supporting. She is a gifted negotiator and advocated for tasks that he could do. In addition to this person becoming employed, it also helps them build social capital. Maggie helps those she supports live richer lives by providing financial security and building relationships at work.