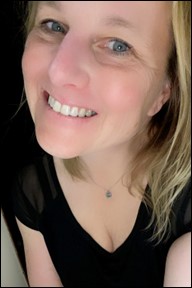 Nominee:
Name: Marsha D.
Department: Employment Services
Years in company: 9 Months
Nominated By:
Name: Sherry K.
Position: DORS Supervisor

Here are the Highlights from Marsha's nomination:
Top Attributes:
Hard working
Team player
Strong advocate
Leadership:
I think the aspect that I admire about Marsha is the fact that she is such a great team player. Marsha works extremely hard and provides quality supports. She is not afraid to speak up and has the courage to do what is right, not go along with the crowd. She tries to get the team to see other perspectives and encourages positivity. I admire and respect her because of her courage. She is an asset to the department.

Community Participation:
Marsha is a job coach at GXO and help those we support who were hired there to excel. Marsha is a truly kind and genuine person. She tries very hard to do everything in her power to make those she supports successful.