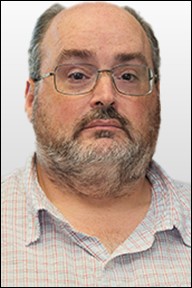 Nominee:
Name: Michael W.
Department: Community Living
Years in company: 2 Years, 11 Months
Nominated By:
Name: Deierra J.
Position: House Supervisor

Here are the Highlights from Michael's nomination:
Top Attributes:
Advocacy:
Michael is strong in advocating for the people he supports. He has advocated for people to be able to spend their money on things that they want, but also on things that they need, allowing them to make their own financial decisions. Michael comes into work with a great attitude and tries to help the people he supports achieve their goals with the best of his abilities.

Community Participation:
He helps the people he supports get out into the community by taking them to dinner or even just taking them for a ride in the van to get out of the house.