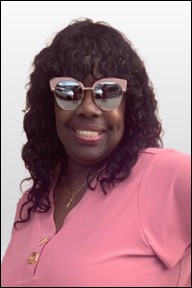 Nominee:
Name: Nina M.
Department: Community Living
Years in company: 6 years, 10 Months
Nominated By:
Name: Shantee S.
Position: House Supervisor

Here are the Highlights from Nina's nomination:
Top Attributes:
Flexibility
Adaptability
Proactive
Mission Driven:
Nina always ensures the women she supports have what they need, and advocates for them to be able to live productive and meaningful lives. Nina is very mission driven.
Leadership:
Nina is a jack of all trades, always taking the initiative, leading team members as the longest tenured employee at the Community Living home where she works.