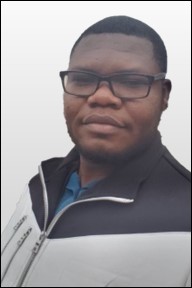 Nominee:
Name: Odah I.
Department: Community Living
Years in company: 8 Months
Nominated By:
Name: Ruth J.
Position: House Supervisor

Here are the Highlights from Odah's nomination:
Top Attributes:
Pleasant
Well-mannered
Gentle
Mission Driven:
Odah treats the people he supports with respect and informs them of what action he is about to perform before he does it. Odah is very observant and always keeps team members and his Supervisor informed when he observes any changes in the people he supports. He is always willing to suggest ways to ensure their needs are met. He comes to work ready to do his job and gets along well with coworkers.

Community Participation:
Odah works the backend, awake overnight shift and is not directly involved in day-to-day activities, however, he ensures the person he supports is up and ready to attend their day program.