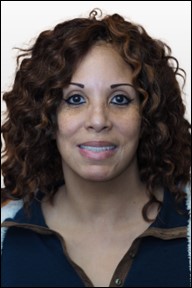 Nominee:
Name: Yvonne O.
Department: Community Living
Years in company: 7 Years, 3 Months
Nominated By:
Name: Natarra D.
Position: House Supervisor

Here are the Highlights from Yvonne's nomination:
Top Attributes:
Great Advocator
Caring
Engaging
Mission Driven:
Yvonne ensures that the woman she supports in the Community Living home where she works receive the best care, attend doctor's appointments, and engage in the community. She is determined to make sure that the people she supports live a fulfilling life of fun, laughter, and kindness.
Leadership:
Yvonne is an excellent peer trainer, helping to develop the skills of many new team members providing care in the home where she works. She is always willing to answer questions and provide continued support to her peers.