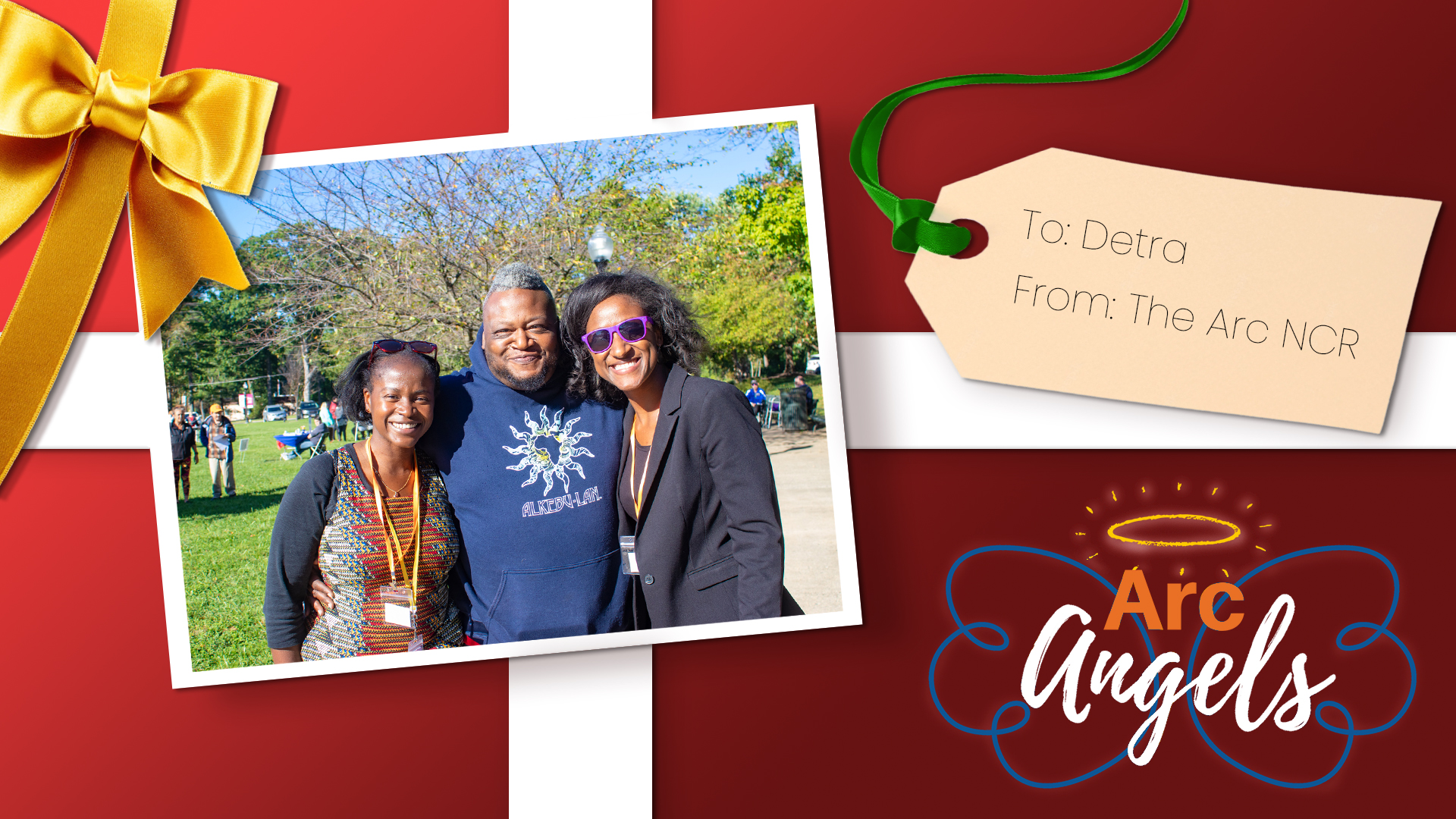 Detra
A Very Engaged Volunteer
Detra Miller has been a dedicated board member on The Arc NCR's Foundation Board since 2017 and has served as the Secretary since 2019. For several years, she has participated in the Adopt-A-Home Program where she has helped spread holiday cheer by visiting a Community Living home and purchasing gifts for the people living in the home. She has also served on many committees including the After d'Arc Planning Committee, Golf Tournament Planning Committee, Executive Committee, Retention Committee and most recently, the Social Justice Committee.
Detra currently serves as the Chair of the Social Justice Committee. She moderates committee meetings and has guided many conversations which have dealt with difficult subject matter — especially as society has become so polarized. Detra has additionally moderated two podcasts, which have aimed to be a light for our organization. And, in the community, Detra was very helpful in planning the agency's Diversity Festival and even served as the emcee for the event. We are so grateful for the time Detra has given to The Arc NCR over the past five years.
The Arc NCR needs your support to continue empowering people to live, work and thrive in the community. Unfortunately, only a portion of The Arc NCR's funding comes from the state and government. Your generous support, much like the support of Detra Miller, is critically important to the success of our programs. Help us support people with differing abilities in our local community by clicking here to donate.
Check out all our Arc Angel stories so far by clicking here!