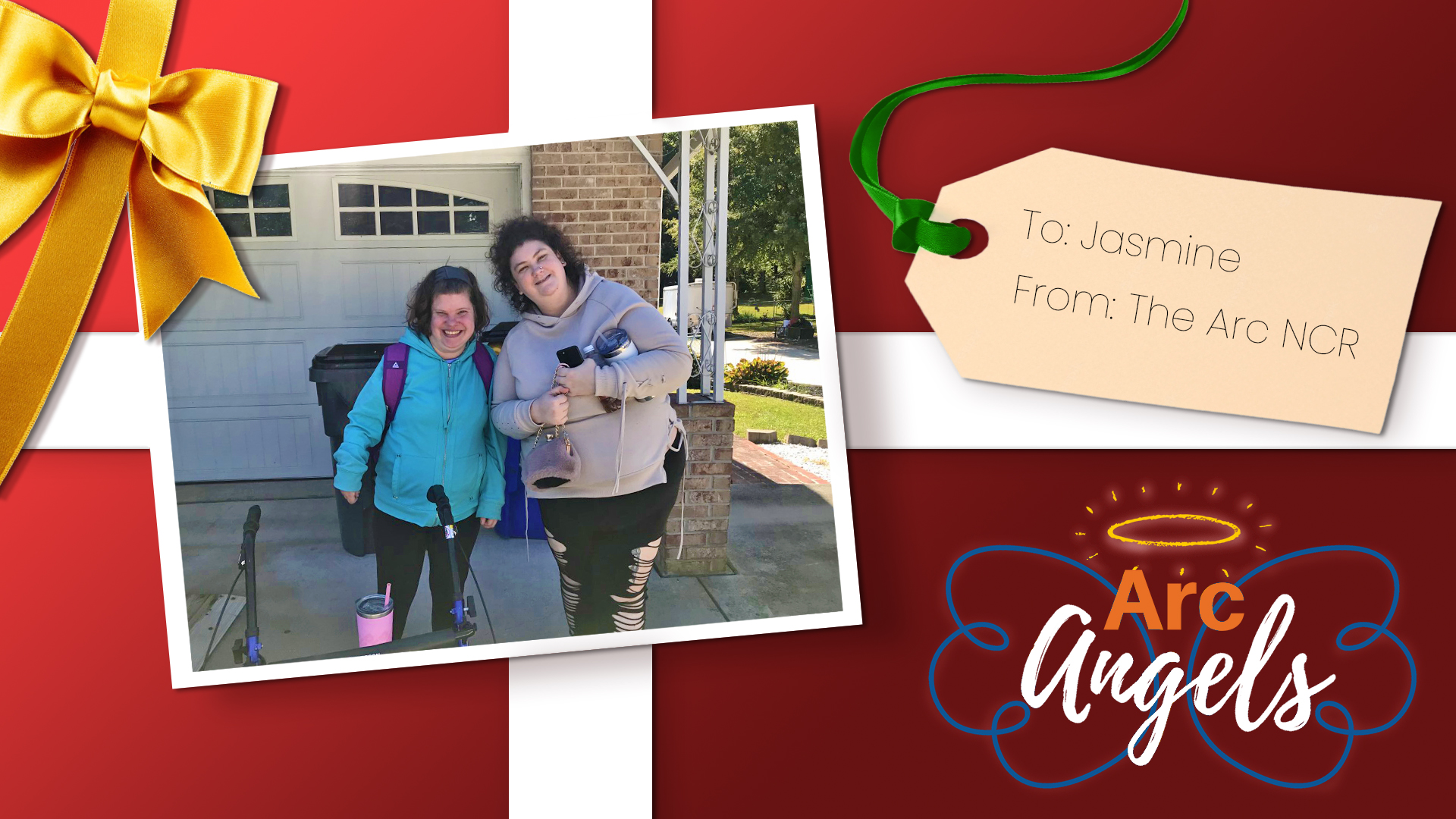 Jasmine
A Community Living Story
Jasmine has been a part of The Arc NCR family for many years. Initially, she was a foster care child in the agency's Treatment Foster Care program. After aging out of the program, it was time for Jasmine to take steps in the adult world, originally receiving adult supports through another provider. After a while, Jasmine decided to take a leap of faith and transferred back to The Arc NCR to join the Community Living program. It was a courageous move, but her risk paid off, feeling right at home in her new house. Her new roommates, Carla, and Betty, welcomed her with open arms and in Jasmine's words, have already become "besties."

Jasmine has adjusted very well to her new home and has even joined the Discovery group in the agency's Employment Services program. She is learning new employment skills and learning what positions may best fit her as part of her next steps to finding employment. Jasmine is meeting admirable goals already and continues to be positive and outgoing in her pursuit of happiness.
The Arc NCR needs your support to continue empowering people to live, work and thrive in the community. Unfortunately, only a portion of The Arc NCR's funding comes from the state and government. Your generous support is critically important to the success of our programs, such as Community Living. Help us support people with differing abilities in our local community by clicking here to donate.
Check out all our Arc Angel stories so far by clicking here!