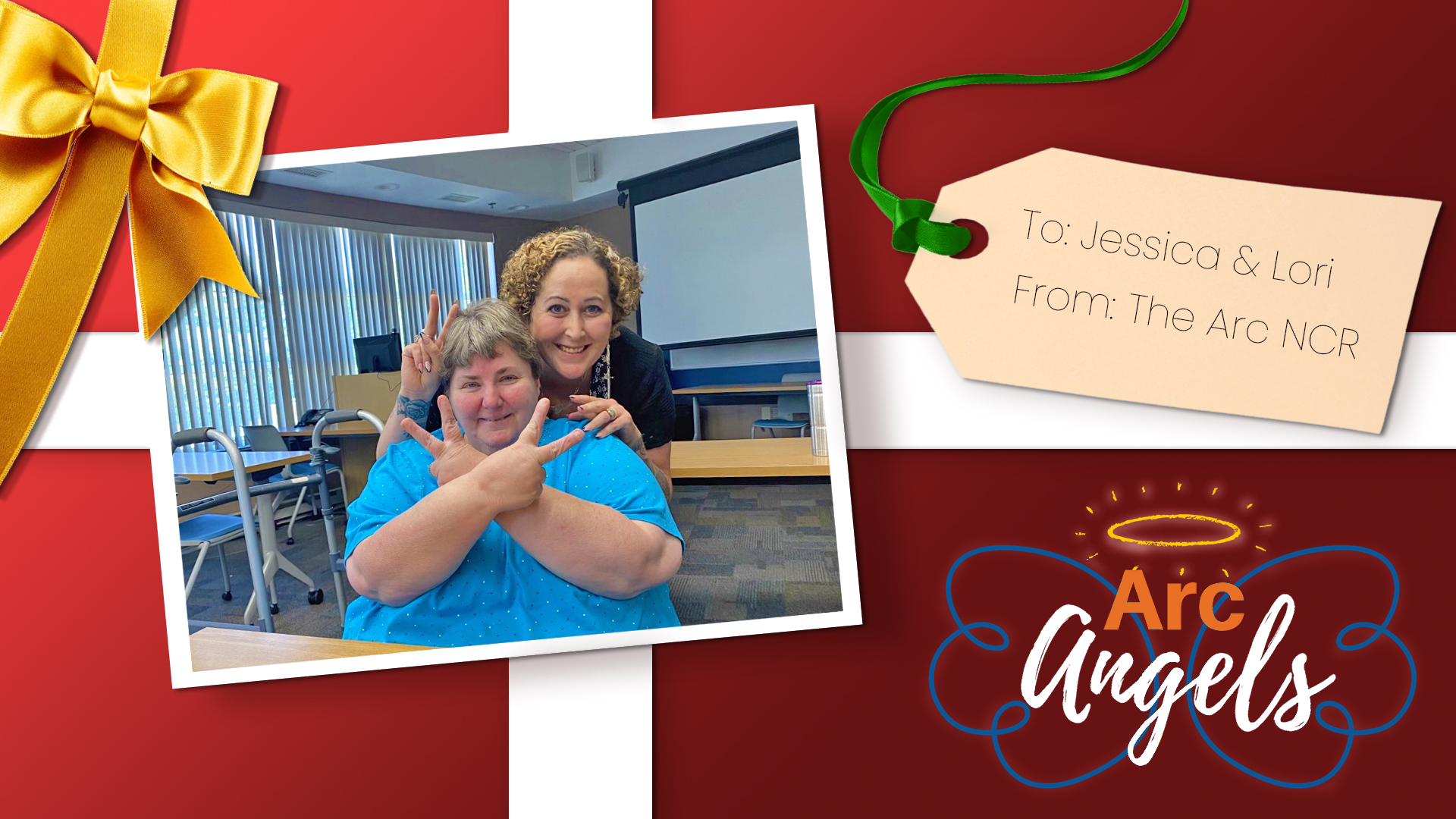 Jessica and Lori
A Personal Supports Story
The Arc NCR's Personal Supports program offers customized coaching to connect, support and empower individuals with differing abilities to achieve their personal goals. Jessica, a Direct Support Professional in the Personal Supports program, helps Lori connect with her community through advocacy and assisting Lori in achieving her goals. Lori states, "She helps me understand the things that I can't understand. She is such a positive influence on me" and further states, "My family is just very grateful to her for working with me. I can confide in her." Jessica has advocated for Lori to receive additional hours of support during certain times she felt it was needed, as well as help her navigate the community. Lori also stated that Jessica "knows how to keep me laughing."
Congratulations to Lori for the progress she is making toward her goals, and thank you to her Direct Support Professional, Jessica for the coaching she has provided. 
The Arc NCR needs your support to continue empowering people to live, work and thrive in the community. Unfortunately, only a portion of The Arc NCR's funding comes from the state and government. Your generous support is critically important to the success of our programs, such as Personal Supports. Help us support people with differing abilities in our local community by clicking here to donate.
Check out all our Arc Angel stories so far by clicking here!