Buy Your Early-Bird Discount Tickets by March 6, 2023
The Arc NCR's 18th Annual After d'Arc Gala, Saturday May 6, 2023 at Maryland Golf and Country Clubs
1335 E Macphail Rd, Bel Air, MD 21015
Act now for early-bird discount pricing.
Learn about our sponsorship opportunities.
See who is sponsoring this year's event.
Get Your Passport Ready
The gala is our largest fundraiser of the year, attracting over 300 top donors throughout Harford and Cecil County who believe in our mission. This year we are asking attendees to Join our Journey through the event's "Passport to Paradise" theme. It is also the agency's 70th anniversary, where we will honor the journey the organization and community have taken together to support people with differing abilities. The gala will include a live band, open bar, and delicious food. The event also includes silent and live auction items and an annual "Fund the Need" campaign. This campaign identifies a significant need in our community for people with differing abilities, and money is raised to "Fund the Need" at the gala. We need your help to make the gala a success! Help people with intellectual and/or developmental disabilities in your local community by purchasing a ticket or sponsoring this critical event. We look forward to celebrating our mission with the community in May!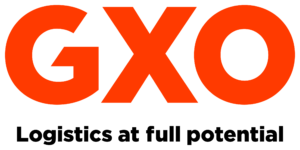 Join our journey with Title Sponsor, GXO for this year's travel themed "Passport to Paradise" Gala in support of The Arc Northern Chesapeake Region. Check this page for updates on event information and be sure to purchase your tickets soon for our early-bird special pricing.
Also, as a note on this year's Title Sponsor, GXO is a partner with our Employment Services program, which empowers people with differing abilities to gain and maintain competitive integrated employment. The employment partnership has been very successful and GXO was featured in our October video for National Disability Employment Awareness Month.
Passport to Paradise
Join our Journey
Saturday, May 6, 2023 at 7:00 P.M.
Maryland Golf and Country Clubs
1335 E Macphail Rd, Bel Air, MD 21015
Contact The Arc NCR's Development team
for any questions on this year's After d'Arc Gala.
Email us at development@arcncr.org
Or call us at 410-836-7177