Kicks for Chase
TOGETHER WE ARE BETTER

Due to the COVID-19 pandemic, the annual charity soccer game at UMBC will not be occurring during the 2021 year. Please return to this page for updated information when we return to the season in 2022.
As general information how the event has worked in the past, tickets are free and all proceeds from food and drinks at the game will go directly to The Arc NCR.
Scroll down for directions to the event location.
Thank you to all who have attended the Annual Kicks for Chase soccer game in past years. We are looking forward to when we can have it again.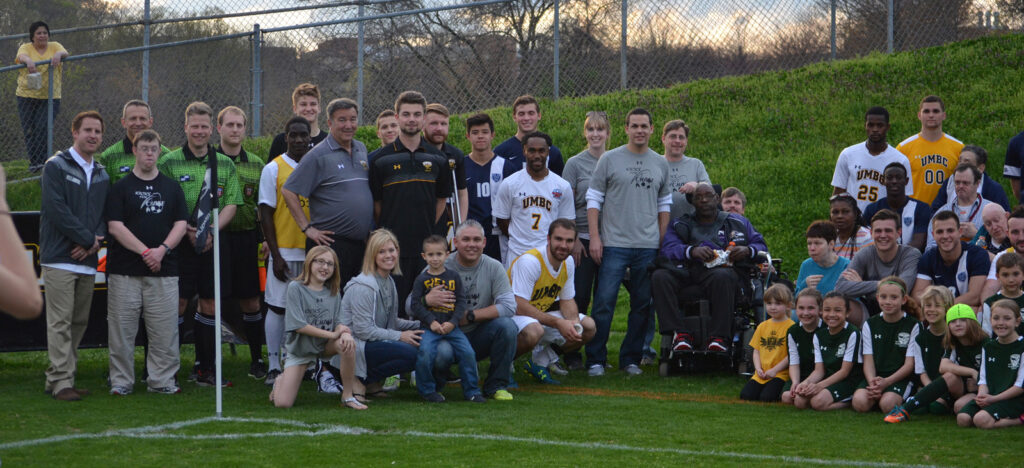 DIRECTIONS TO RETRIEVER SOCCER PARK

(FORMERLY UMBC SOCCER STADIUM)