Kicks for Chase
TOGETHER WE ARE BETTER
Saturday, April 23, 2022 @ 7:00 P.M.
Calvert Hall High School in Towson, MD

As general information how the event has worked in the past, tickets are free and all proceeds from food and drinks at the game will go directly to The Arc NCR.
Scroll down for directions to the event location.
Thank you to all who have attended the Annual Kicks for Chase soccer game in past years.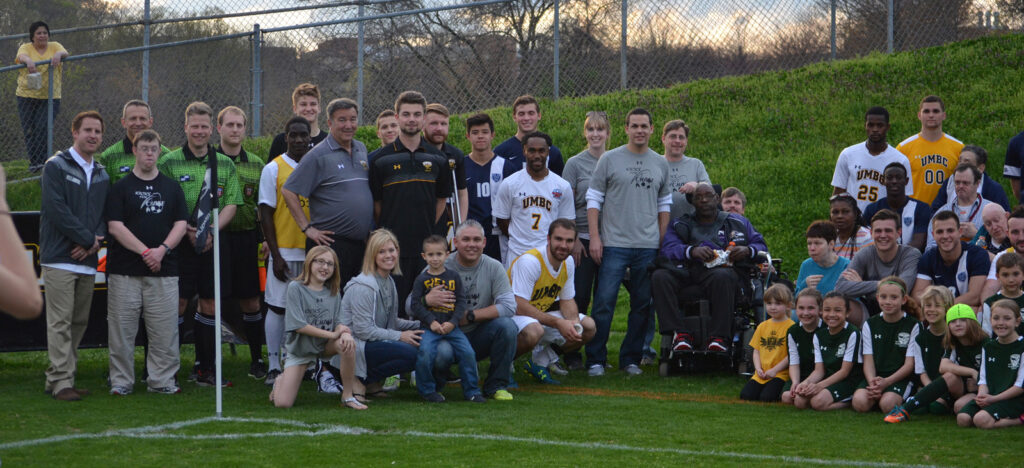 Directions to Calvert Hall High School

(FORMERLY UMBC SOCCER STADIUM)