Virtual Supports
LIVE. WORK. THRIVE.
Connecting through technology during this time of physical distance. Learn about how you can participate today!
About Virtual Supports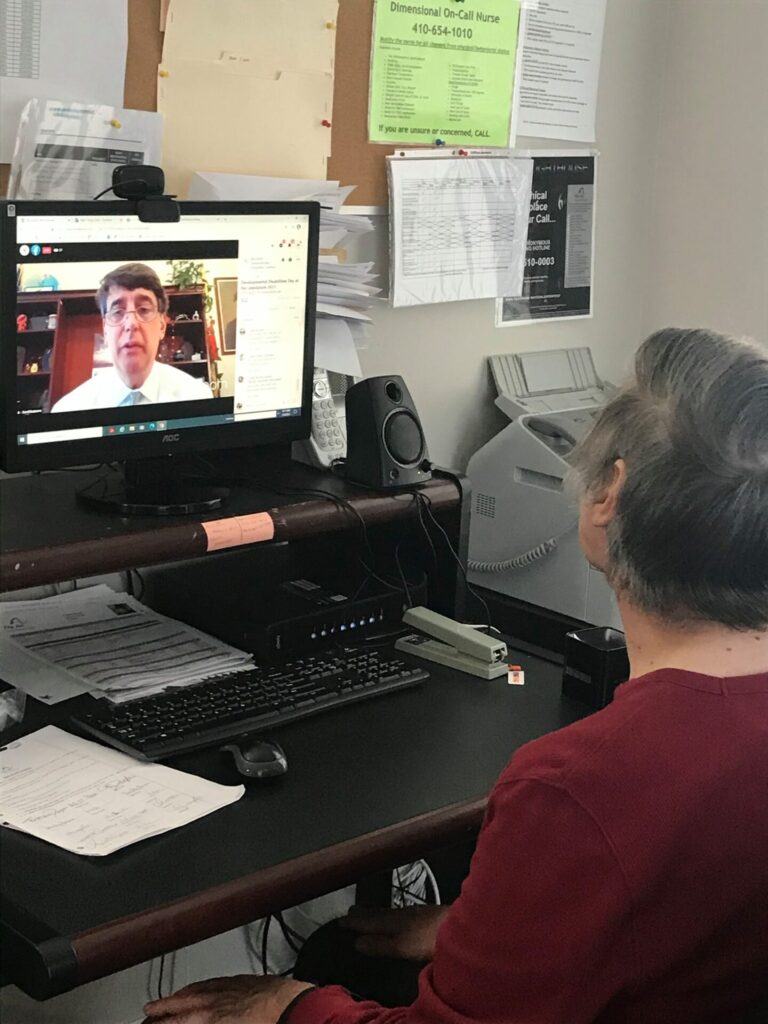 The Arc NCR's Virtual Supports program was developed to continue programs and services that would otherwise have been unavailable due to the COVID-19 pandemic and the resulting needs for physical distancing.
Virtual Supports are interactive sessions delivering real time training and social interaction. Virtual Supports are offered not only as a tool for physical distancing and social connection, but also skill development. Each session has ten participants and is led by a highly skilled instructor who focuses on soft skills, independent living tasks, social engagement, and job readiness.
This program continues to expand as more individuals are registering. Learn more about this program or choose to register today by emailing, jbeaman@arcncr.org
Curriculum
Fitness
It is important to incorporate fitness routines in our daily lives. Participate in our Fitness curriculum to learn about which fitness routines are best for you.
Virtual Field Trips
Technology is able to surpass the limitations of physical distancing by allowing us to connect and enjoy virtual experiences together.
Employment Readiness
Finding a job that will be a great fit is never an easy task, and with the resulting employment landscape from COVID-19, it is even more important to do as much as possible to build employment readiness skills.
Community Living Skills
Be empowered to live as independently as possible by developing community living skills.
Registration / FAQ
Get answers to some of our frequently asked questions by reading the list below:
Calendar
Contact Us
Reach out to the Virtual Supports team to learn how our services can meet your needs.